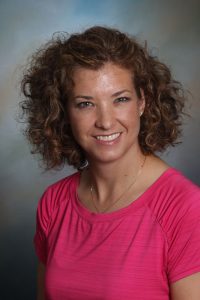 Sarah – Dental Hygienist
Sarah has been with Amber Leaf Family Dental for 23 years and plays an integral part to the team as both a dental assistant and dental hygienist. She believes the best part of Amber Leaf is connecting with every patient and being a part of a team that is like a family. Sarah is married to her husband, Attilla, of 22 years, and they have two sons, Charlie and Nick. When away from work, she loves to spend time with her family and her two dogs. Sarah is an animal lover!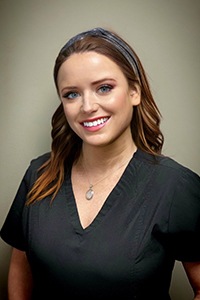 Abi – Dental Hygienist
Abi graduated from Herzing University with a Bachelor's degree in dental hygiene and we are excited to have her as part of our team as of May 2019! She moved from Iowa to Minneapolis in 2014 and has experience as both a dental assistant and in patient coordination and administration. In her free time, she enjoys attending live music events, writing, The Lord of the Rings, camping and travelling. She has an African Grey Parrot and a cat. Her passion is helping her patients find a way to prioritize their oral health and help them understand the mouth-body connection. She plays an integral role in education and helping patients feel comfortable while instilling a sense of confidence in their smile and oral health.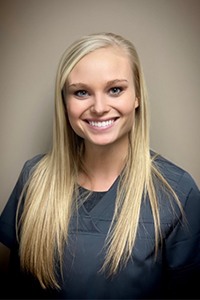 Mariah – Dental Float
Mariah is a dental float at Amber Leaf Family Dental. She currently attends school at Normandale for dental hygiene. As a dental float, she loves that she can gain valuable experience and knowledge in the dental field at an office that would go above and beyond for their patients. When she's not working, Mariah enjoys exploring the outdoors and to spend time with her fiancé and two dogs. She can't wait to continue to grow as her knowledge of dentistry increases for the future.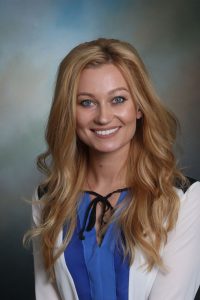 Dorina – Dental Assistant
Dorina has been a Dental Assistant at Amber Leaf since 2014. She was born in Eastern Europe, the Republic of Moldova, and moved to Minnesota with her parents in 2008. Dorina's love for dentistry began while still living in Moldova when a missionary team from Germany provided dental care to her grandma's village. The passion for dentistry shown from the missionary team left a lasting impression on Dorina. She received her Dental Assistant degree from Hennepin Technical College. Outside of working at Amber Leaf, Dorina loves traveling, camping, snowboarding, four-wheeling, and spending time with her family.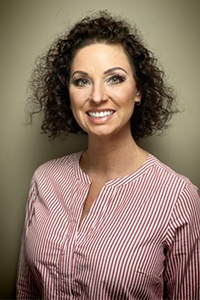 Lana – Dental Assistant
Lana has been working as a dental assistant for 27 years. Lana has worked for Amber Leaf Family Dental on and off since 1997.When she's not at work, she enjoys running, biking and spending quality time with her two daughters, McKenzie and Sophia. Lana participates with her church on weekly basis doing community outreach. She played for the Minnesota Roller Girls on the Garda Belt team for four years. She has since retired from the sport but still loves to go watch the bouts.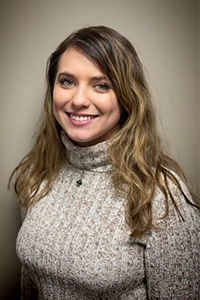 Hannah – Administrative Assistant
Hannah is an administrative assistant at Amber Leaf Family Dental and provides a friendly and professional environment. She currently attends Metropolitan State University to pursue a career in nursing. Along with working and studying, she loves to travel, attend sporting events and spend time with her family, friends and her dog. She really enjoys working here and will continue to use this experience for her future endeavors.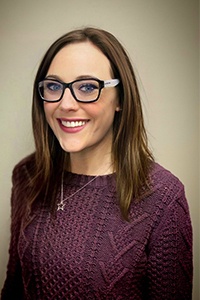 Jessica – Administrative Assistant
Jessica is an administrative assistant at Amber Leaf Family Dental, but she's been a patient here since she was very young. Her favorite thing about working here is the family atmosphere with the patients and staff. In addition to working, she enjoys spending time with her friends and family, especially her niece and nephew. She loves to travel and go on mini adventures with her boyfriend. Working here has given her quality experience and learning curve going forward.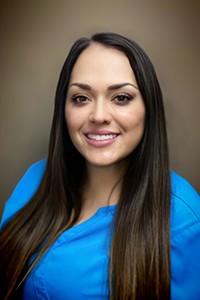 Isela – Administrative Manager
Isela is the administrative manager at Amber Leaf Family Dental. She began her career in the dental field in Salt Lake City, Utah, as a dental assistant. She found her passion for dentistry while working as a dental assistant. She enjoys spending time with her husband and her two daughters, Emily and Isabella, when she's not working. Additionally, she loves to travel to her hometown in Mexico where she spends time with her extended family. Working here has given her the opportunity to gain experience and knowledge to further her career.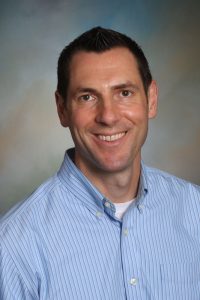 Sam – Business Manager
Sam is the Business Manager at Amber Leaf. He attended the University of Minnesota and left college early for a career in professional basketball where he played for the L.A. Lakers, Golden State Warriors, and Minnesota Timberwolves. He also played basketball for several years in Europe while living in Greece, Italy, and France. In 2007, Sam retired from basketball and returned to Carlson School of Management to complete his finance degree through the University of Minnesota. He enjoys being part of the Amber Leaf Family Dental team because of how well the team supports each other and cares about their patients. When Sam is not working, he is either spending time with his wife and three children, or meditating by completing improvement projects around the home.